It's the power of the consciousness. Consciousness, by its nature, has the capability of "Knowing". As consciousness is beyond the Maya (illusion) it is vibration-less. But to create and maintain it needs vibration. The power emanated because of the primordial vibration is the Self-power of the consciousness. This is the primordial power of this creation too.
As the consciousness is infinite the power originated from it also infinite. After doing the whole creation still it remains infinite. As the creation is a manifestation, the power remains in every particle of this creation as the projected light remains in every particle of the image shown on a cinema screen.
This power has many different names in different philosophies, spiritual paths and religions. In yoga it's also called the Kundalini power.
This power is the essence of our existence. Nothing in this creation is different from it. It's the creative, all knowing dynamic consciousness.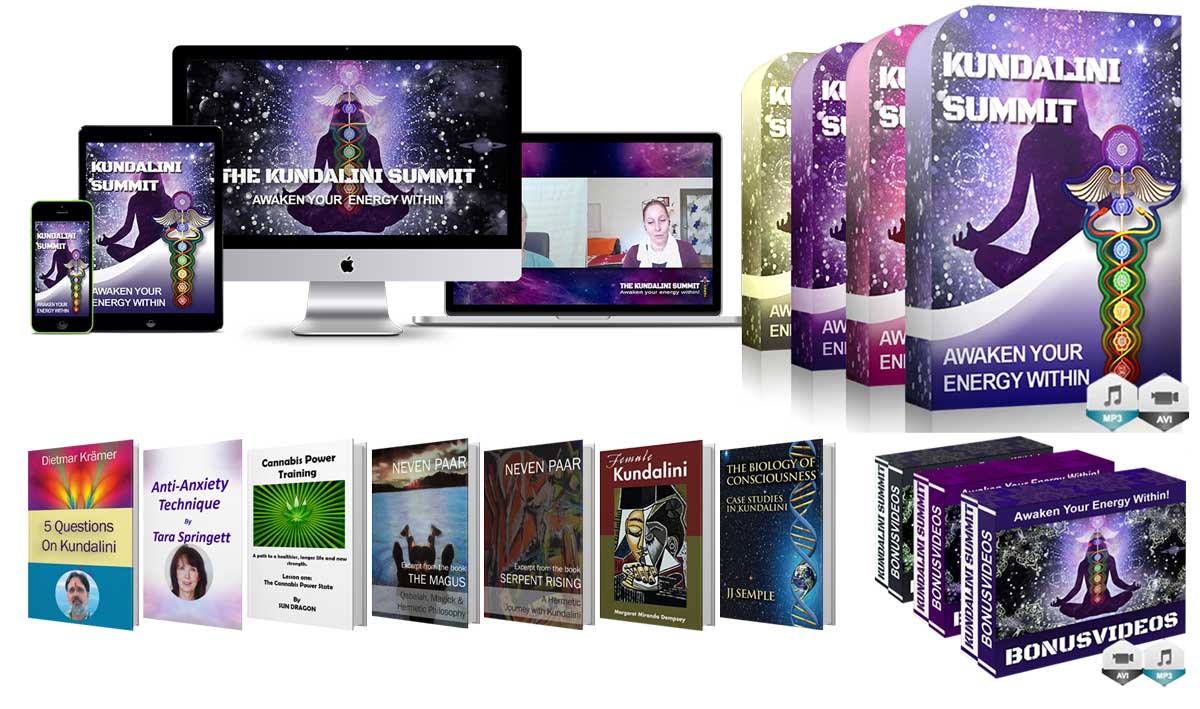 Why wait, start your Kundalini journey today
Explore the scientifically proven benefits of a guided Kundalini sessions with these spiritual teachers and masters
In a breakthrough series of studies Kundalini awakening and its benefits were systematically recorded under controlled conditions with more than 500 individuals attending an intensive meditation retreat.
100% of the participants in this particular study recorded a drastic increase in energy levels, on average reaching 967%. Studies have shown that such an increase is clearly impossible through any other known means, such as exercise, yoga or fitness training, which can effect a maximum of 40% increase in cellular energy.
SHAI TUBALI, LA RALITA DASI, GURUJI RAJKUMAR BASWAR, JJ SEMPLE, SOMANANDA, ACHARYA PREMANANDA, CRAIG HOLLIDAY, JANA DIXON, BI-MA ANDÉN, MICHAEL BRADFORD, ANJA SCHÄFER,  STUART SOVATSKY, SHANTIMAYI, DANIEL SCHMIDT, DR. VAGISH SHASTRI, STEPHAN PETROWITSCH, BONNIE GREENWELL, SWAMI ATMAVIDYANANDA GIRI, CORINNE LEBRUN, NEVEN PAAR, KIRANTANA KHALSA, HELMUT CHRISTOF, SWAMI ISHAN TIRTH, MANUEL HIRNING, TARA SPRINGETT, DIETMAR KRÄMER
01 KUNDALINI PROJECT 01



25 experts on Kundalini share their experiences and wisdom with you!
You receive
+ Access to the Membership area with the videos of the 01 Kundalini Project EN

You will find the access after the purchase under "my account" by means of the received login data!
Get access to a free session about Kundalini with Swami Ishan instantly and to know when the next courses start